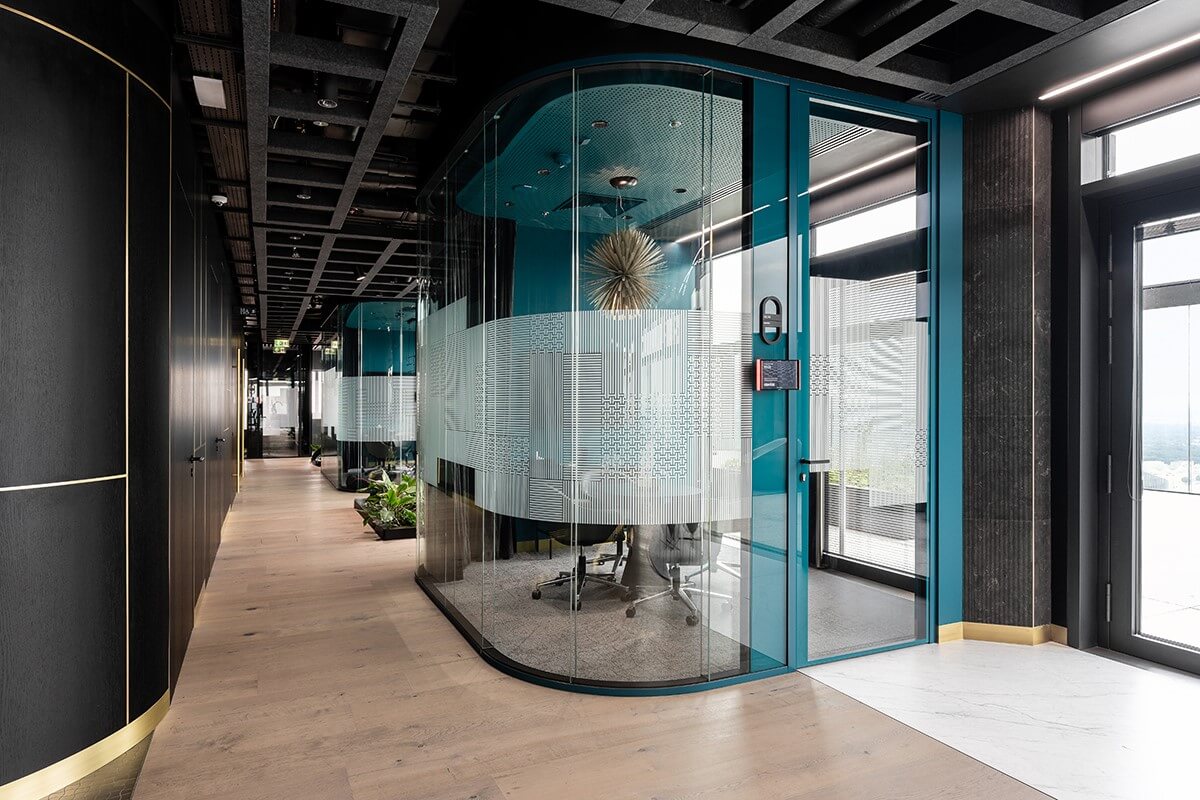 The Warsaw office of the CMS Poland law firm, located in the tallest skyscraper in Poland, Varso Tower (230 meters in height, and with the spire, it reaches a staggering 310 meters), has become a new benchmark of elegance and functionality in the world of office projects. This work by the renowned architectural firm Trzop Architekci combines modernity, aesthetics, and comfort.
Thanks to the use of glass walls with high acoustic insulation – GSW Office Plus in the Akustic variant, the rooms here provide ideal conditions for focused work and allow natural light to flow, enhancing the sense of spaciousness. A unique element here is the Purian doors, which not only emphasize the elegance of the interiors but also ensure privacy and serve as an excellent noise barrier. All of this is available in custom color variations.
The glass installation panels used here offer a highly aesthetic solution, allowing for the installation of switches and electronic devices while maintaining visual harmony with the doors and glass wall.
Trzop Architekci, once again, have created an office space that not only meets functional needs but also inspires with attention to every detail.
Photos: Fotomohito