We design modern glass
architecture solutions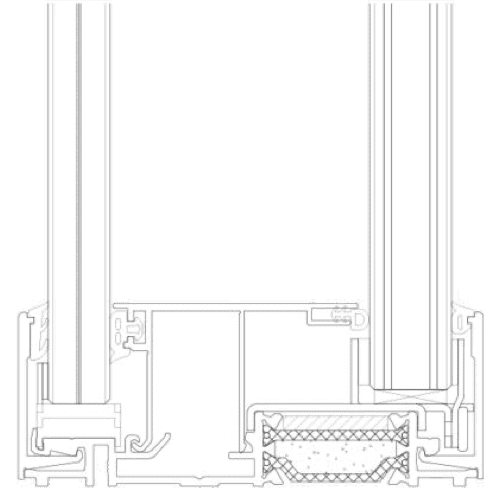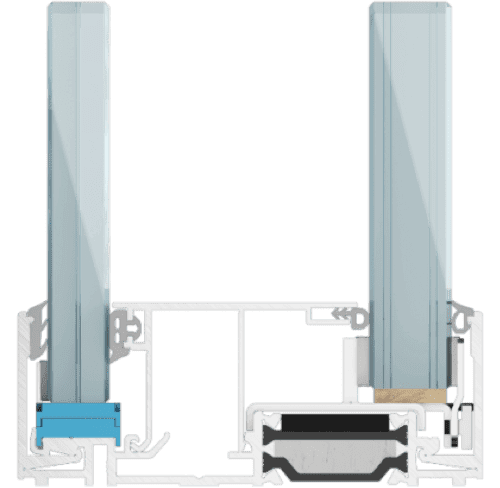 CONSCIOUSLY CREATED PRODUCTS
We provide original solutions, in particular glass wall systems for interior use – entirely based on our own, innovative design. When developing our products, we pay attention to the most minute details, uniting pleasant aesthetics with safety and comfort of use.

Comfort

Safety

Design

Compatibility
DOWNLOAD THE PRODUCT CATALOGUE
GLASS SYSTEM IN NUMBERS

5
Issued approval documents (ETA, KOT)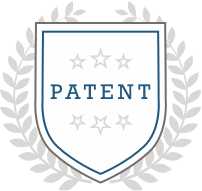 37
Protected utility models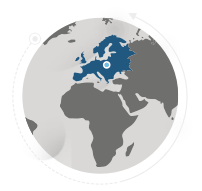 10
European markets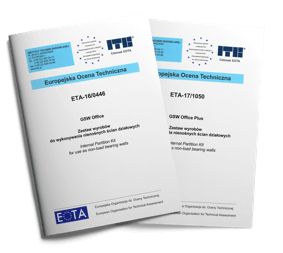 Using any of our GS systems will not only ensure the best quality and functionality, but compliance with the applicable regulations as well.
Our glass wall systems have been tested in accordance with the EAD 210005-00-505 guidelines in order to obtain the ETA, which allows products to be CE marked. Because of this, they may be used in the entire territory of the European Union.
For verification purposes, GSW walls have been subjected to a series of acoustic, fire, and strength tests in the laboratories of the Building Research Institute.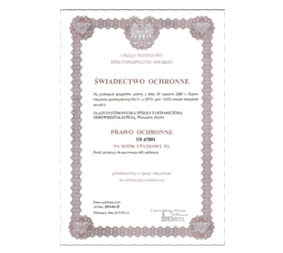 All Glass System products are our own unique, innovative solutions, created from scratch by our engineers.
We pay careful attention to the intellectual property of our technical solutions, so we take care to ensure their legal protection.
Glass System possesses copyrights for the utility models of its products, issued by the Polish Patent Office – a testament to their world-scale uniqueness. The innovative structure of each system is registered as a utility model, granting Glass System the exclusive rights to build and sell them. A few of the construction solutions, especially within the scope of sound insulation, have been granted patents.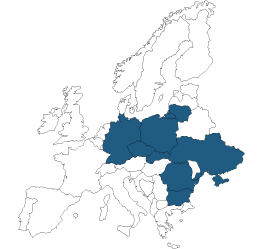 One of our strategic aims is to build the brand's international reach – this is why we keep expanding our pool of foreign customers and contractors.
Outside of Poland, we're present in Lithuania, Latvia, Slovakia, Romania, Bulgaria, Czechia, Germany, and Serbia, distributing Glass System products via our trusted partners. We continue to expand our presence in the markets of Europe and beyond.
NEW SYSTEM
GSW Office Plus FR
FIRE PROTECTION AND HIGH ACOUSTIC INSULATION
EI 30 and EI 60 fire resistance
Acoustic insulation Rw from 47 to 53 dB
35 mm mounting profile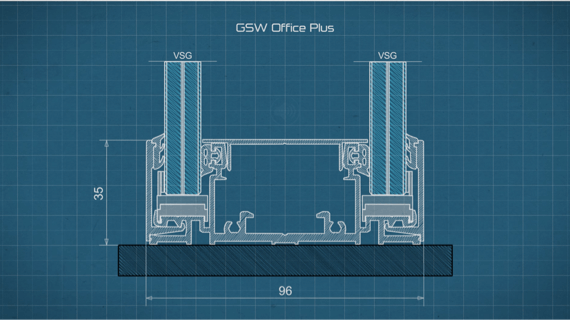 MODERN INTERIOR
USING GSW GLASS ARCHITECTURE
A functional office space ensures acoustic comfort, proper lighting, and safety.
GSW systems unite the aesthetic and the practical features, complying with the requirements of all construction laws and standards.
[MapaBiura-en]
SEE THE PROJECTS USING THE GLASS SYSTEM SOLUTIONS
THE GLASS SYSTEM TEAM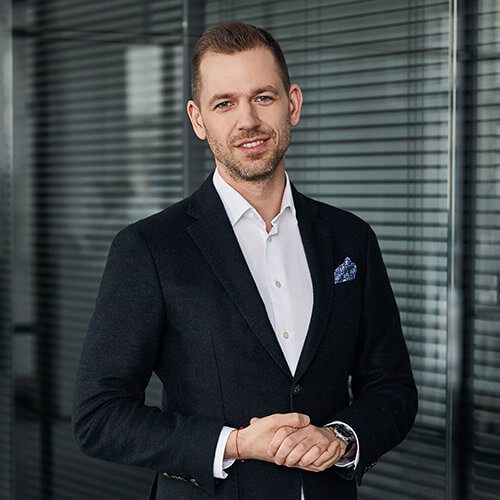 MICHAŁ NOWAK
CEO, Head of Development, Founder
For over a decade, we have been helping create the trends, pushing the envelope for the use of glass in architecture. We take care not only to provide advanced solutions to professionals, but, above all, to create friendly spaces for the everyday user.
More about us